New Arrivals in Dublin
The following list of restaurants is created by the users of MenuPages.ie. Each time a registered user posts a review, they give a rating for atmosphere. This information coupled with how many times users review a particular restaurant, then delivers the Top 10 restaurants for atmosphere in each county. It has nothing to do with who what restaurant we personally like nor has it anything to do with the powers that be, only the users have the casting vote!
Blackrock Market, Blackrock
Fine Dining This little bistro's aim is to bring smart food into a space that used to house a greasy…
4 Main Street, Swords
Nepalese Sagarmatha Kitchen's foods are simply spiced and authentic with their flavours both subtle…
26 FITZWILLIAM PLACE, City Centre South
Casual Dining, Cocktails, European,… Suesey Street promises good times in the bar, great food from the kitchen and a relaxed…
76 Dame Stree, Dame Street
Falafel, Greek, Mediterranean,… At Mykonos Taverna we aim to provide an axtraordinary Mediterranean dining experience…
26 Parkgate Street, Dublin 8, Parkgate Street
Italian, Pizzeria, Steak and Seafood Gusto cafe and restaurant is an authentic Italian restaurant. The menu changes regularly,…
Smithfield Square, Smithfield
Bistro, Breakfast, Brunch, Fish,… Sparks Bistro is a family owned and operated restaurant specialising in Mediterranean…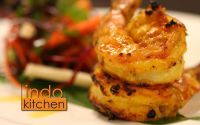 6 Upper Main Street, Rush
Asian Fusion, Indian, Seafood,… Experience authentic Indian cuisine for a reasonable price in the heart of County Dublin.
Madigan's Earl Street,, 25 North Earl Street, City Centre North
Irish Renowned Watering Hole of Literary Giants such as Joyce, Behan & Kavanagh. A Traditional…
New Street, Malahide
Bistro, French Saint-Germain No7 brings a little slice of Paris to the Coastal Village of Malahide.…
86 Sandymount Road, Sandymount
Breakfast, Casual Dining, Gastro… Brickfield Town is the newest addition to Mulligans of Sandymount. Located in the heart…